"Cooling, Heating, and Cleaning the Air You Breathe"
Health & Indoor Air Quality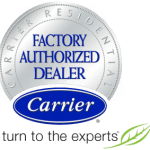 Complete home comfort is about more than just temperature—it's also about maintaining a healthy home with indoor air quality.
Indoor air quality is among the Environmental Protection Agency's top 3 health concerns. The EPA reports that with dust, pollen, pet dander, mold, skin flakes, chemical fumes, cigarette smoke, Radon gas and more, can cause the air inside your home can be many times dirtier than the air outside.
Fortunately, Anderson Performance Heat and Air offers a wide range of air quality solutions, including UV lamps, high efficiency air filters, and air purification systems. When installed, these devices can eliminate many of the pollutants threatening your home's indoor air quality as well as improve your overall quality of life.